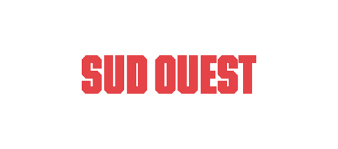 01 May

FONROQUE GETS A VERY ZEN WINERY

A pionner of biodynamics, Château Fonroque has a brand new vat room built according the precepts of this philosophy where everything is done to bring the wine to life.

In Bordeaux, the event has been on the calendar of tastings for Primeur Week for years. Biodyvin, international union of winegrowers in bio-dynamic culture, had made an appointment at Fonroque. Nearly forty estates have had their 2021 vintage tasted there – and others from previous years – in this Saint-Emilion classified growth of 17.5 ha (1). They came from Gironde (Châteaux Fougas, La Lagune, Gombaude-Guillot, Clos Louie…) but also from Alsace or the Vallée-du-Rhône.